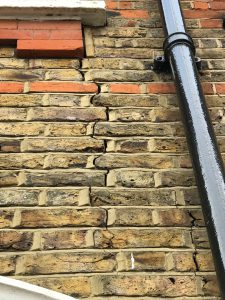 If there are multiple cracks or general concerns regarding distortions throughout a property, we recommend our General Movement Report.
FEES START AT £ 1500+vat
Our Chartered Structural Engineer will carry out a visual inspection of the main loadbearing walls of the property for signs of movement. With our specialist knowledge and many years of experience we can normally diagnose 99% of cases we inspect, by studying the location, condition and orientation of cracks. And we provide decisive and prompt reporting.
We do not undertake damaging intrusive exploratory work as this is not practical when our client does not own the property. Examples of structural movement include:
• General distortion of a property
• Multiple areas of cracking
• Sloping floors or door frames etc
• Underpinning history
• Fear of subsidence generally
• Large trees nearby
• Prior to undertaking major renovations or structural alterations.
• General peace of mind for discerning purchasers wanting a specialist structural opinion.
We are here to help so please don't hesitate to contact us.