Introducing Pole Structural Engineers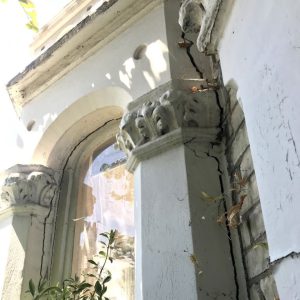 Pole Structural Engineers Reports are a specialist high street structural engineering consultancy based in Wimbledon Village, London and have been providing structural reports for our customers for over 30 years. During this time our Structural Engineers' reports have helped our clients secure mortgage or insurance deals, and offered peace of mind when there are worrying structural defects or subsidence issues.
We pride ourselves on being highly professional but also friendly and approachable. We enjoy what we do and take great satisfaction in helping our clients through what can be a technically complicated and stressful time, whether buying or selling. And we are always happy to talk things through with you fully before and after your structural inspection and answer all your questions.
Our Approach
We appreciate that buying or selling a property can be extremely stressful. This will be exacerbated when structural issues arise late in the process, affecting your mortgage offer or the exchange of contracts.
Because of this, we are willing to talk openly with our clients to understand their unique circumstances and explain how we can help with our specialist structural engineering expertise.
Pole Structural Engineers offer a range of two main types of report, and find that all banks and building societies are happy with our interpretation of the brief which is normally set by the surveyor's findings.
Our Service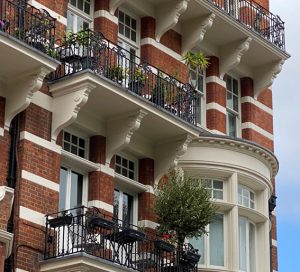 Highly professional and prompt
At Pole, we take pleasure from having satisfied clients and we are proud of our service record. See our testimonials.
Clients and surveyors tell us that our structural engineering consultancy service is outstanding. Our turnaround times for reports are among the quickest in the industry, often the next day and certainly within a few days at most. We have even been known to issue structural reports on the same day as the visit.
We are frequently recommended by surveyors, solicitors and estate agents for the independence and reliability of our structural engineers' reports.
Our Expertise
All our reports are prepared by qualified Chartered Structural Engineers (CEng MIStructE). The majority of our reports are prepared by practice principal Simon Pole BSc CEng FIStructE MICE MRICS MAE who is an experienced, triple chartered Engineer and Surveyor, widely known and respected throughout the Industry.
Simon has the silver hairs that come from 40 years' industry experience, and the last 30 years running Pole Structural Engineers in London. He is active within the industry and provides lectures to The Institution of Structural Engineers, Party Wall organisations, Association of Structural Engineers for London Boroughs, as well as numerous firms of Chartered Surveyors.
Our structural engineer's reports are:
• Clear and concise
• Jargon free
• Decisive
• Identify the problem and what to do about it
• Estimate the costs to resolve the problem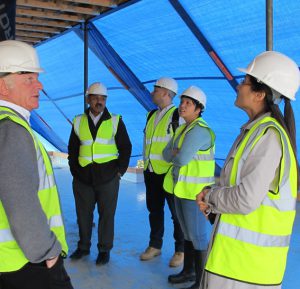 Our structural engineer's reports are comprehensive but clear and concise with a summary of sensible and practical recommendations. These might include whether to buy or not, what works are required to be undertaken, whether urgent or routine and an estimate of repair costs.
90% of our clients are purchasers, who need decisive reporting rather than prevarication, so we are used to being clear and definitive in our structural reports. Our advice is always practical because we are also experienced building designers and we work with builders on all kinds of older properties, so have a long history of project work.
We are proudly independent and simply tell it the way it is, whether acting for a purchaser or owner. Both parties often share the benefit of our advice as they trust our impartiality.
We are here to help so please don't hesitate to contact us.