Wall Removals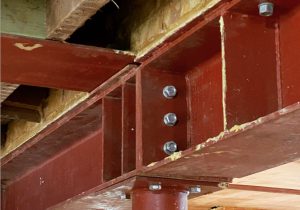 Pole provides structural designs and specifications for different types of wall removal. We often help with the remodelling of interiors by removing one or two walls.
This structural work usually requires a two-stage process of first inspecting and reporting on the feasibility and implications of removing a wall. If the wall is a load-bearing wall, we can produce structural design calculations and drawings as required. If a wall is a non-loadbearing wall, we can produce a structural report to confirm that the wall can be safely demolished. This will be an invaluable record of proof if required for resale or landlord's consent purposes for instance.
Typical fee: £1-2k.
Extensions
Many of our projects in Southwest London are for domestic extensions, some highly architectural and others more straightforward, but all equally important to us.
Building an extension involves structural engineering of the foundations, walls and roof and linking through to the house, usually by removing a section of the existing external wall. When a steel beam is not sufficient, a steel goal post or box frame will be required to ensure structural stability.
We can ensure the structural integrity of your extension, by considering the location, soil, materials and structural support needed. Our structural construction drawings and technical calculations will ensure the extension work is safe and cost effective. Feasibility studies with consideration to the local ground conditions, location, soil and drainage. In London, trees in particular affect the soil.
If you are planning a new structural design project, please get in touch.