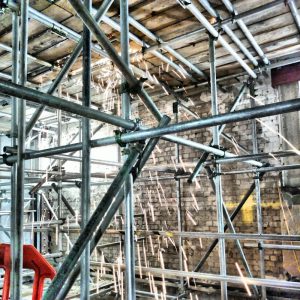 Our professional and experienced structural engineers are increasingly being called upon to provide temporary works structural design solutions for a diverse range of projects. Temporary works are essential to the construction process of any structure or building and can include scaffolding and temporary roofs to complex, multi-level propping schemes.
Our Elite colleagues are specialists in the design and detailing of reliable, safe and fully customised temporary works. We believe it's essential to apply the same rigour to the preparation of design calculations, drawings and specification for temporary works as it is for the design of the permanent works.
If you are planning a new structural design project, please get in touch.