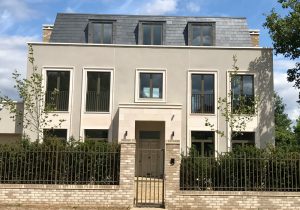 New houses and residential developments have always featured in our design work, and we have specialist expertise in the structural design of basements and temporary works. Whether you have one bespoke house or plan to build apartments, our experienced structural design engineers will find the most efficient and compliant solutions for your project.
There are different structural systems for new homes, such as traditionally constructed masonry, timber, and concrete which will have an impact on cost, speed, layout and energy efficiency of the construction. Whether you're an established housebuilder or a first-time developer, your building project will be in safe hands with us.
If you are planning a new structural design project, please get in touch.